The year 2023 has brought global sorrow due to the widespread impact of the Covid-19 pandemic. Every nation has endured economic setbacks and human tragedies. Notably, Vietnam stands out with its remarkable success in pandemic containment, allowing it to sustain economic operations and even achieve modest growth in the preceding year. This accomplishment has made Vietnam an attractive hub for tourists and foreign enterprises. To cater to the demands of daily life and work, Furaka presents a guide to renowned brands offering high-quality office furniture in Vietnam.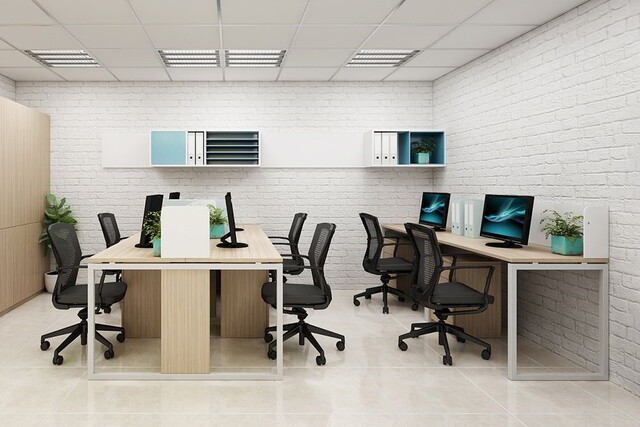 Govi
Govi Furniture stands as a prominent figure among office furniture suppliers, offering contemporary designs within Vietnam. Operating primarily in the capital city of Hanoi, Govi specializes in creating dynamic and modern workspaces. Notably, Govi remains at the forefront of global design trends, consistently innovating its products and enhancing customer care processes.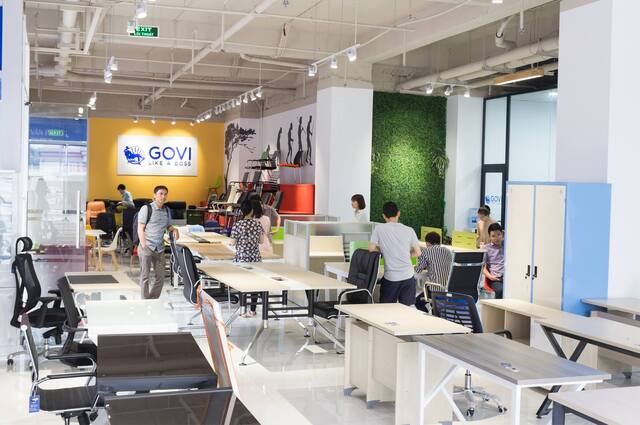 Furniture products of Govi Furniture
Office chairs
Office desks
Desks and cabinets for leaders
Cabinets
Meeting tables
Hall chairs, waiting room benches
Iron cabinets, bookshelves
Sofa, coffee tables
Training room furniture
Furniture for coffee shop
Other items
Apart from its comprehensive office furniture offerings, Govi also extends its expertise to include consultation services for designing and fully furnishing office spaces for businesses. Purchasing from Govi guarantees customers warranties ranging from 1 to 3 years. With nationwide delivery services, this brand ensures accessibility across all regions of Vietnam. Furthermore, Govi offers complimentary design consultations to its clientele.
Contact information:
Address: 1st Floor, N01 Building, 259 Yen Hoa Street, Cau Giay District, Ha Noi city
Phone: 1900 4752
Website: govi.vn
Piron
Piron is a prominent distributor of interior solutions, specializing in offering top-tier office furniture within the Hanoi area of Vietnam. Presently, Piron is strategically expanding its operations to encompass the thriving market of Ho Chi Minh City, the country's largest metropolis. This progressive expansion underscores Piron's commitment to catering to a wider clientele.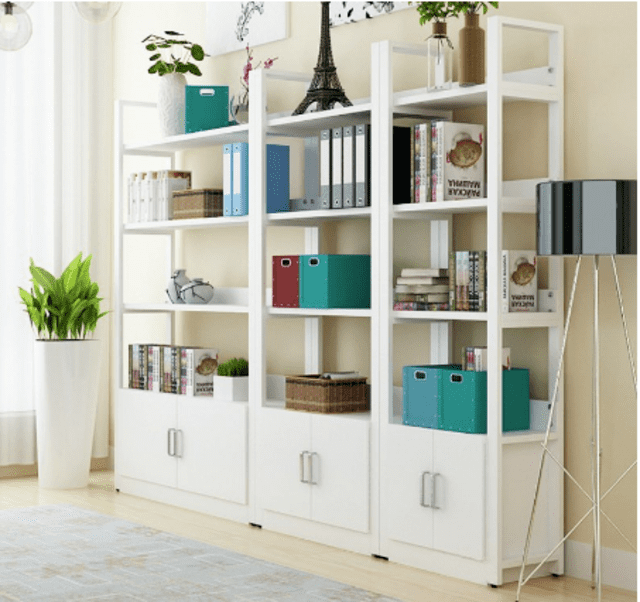 Furniture products of Piron
Office desks
Cabinets
Office chairs
Office shelves
Other domestic furniture products
Piron not only enhances customer workspaces with a blend of modernity, dynamism, convenience, and comfort, but also offers enticing incentives. These include complimentary shipping for orders exceeding 10,000,000 VND and a comprehensive one-year warranty across all products.
Contact information:
Address:
Hamlet 6, Long Xuyen Commune, Phuc Tho District, Ha Noi capital
16/1 Be Van Cam, Quarter 1, Tan Kieng Ward, District 7, HCMC
Phone: 0981 628 658 – 0919 715 111
Website: piron.vn
Working hours: 8:00 – 18:00 everyday
Hoa Phat Furniture

Hoa Phat Furniture stands as a venerable entity in the realm of office furniture, boasting a history steeped in renown within the Vietnamese market. As a subsidiary of Hoa Phat Group, a preeminent conglomerate in this nation, it holds a position of prominence.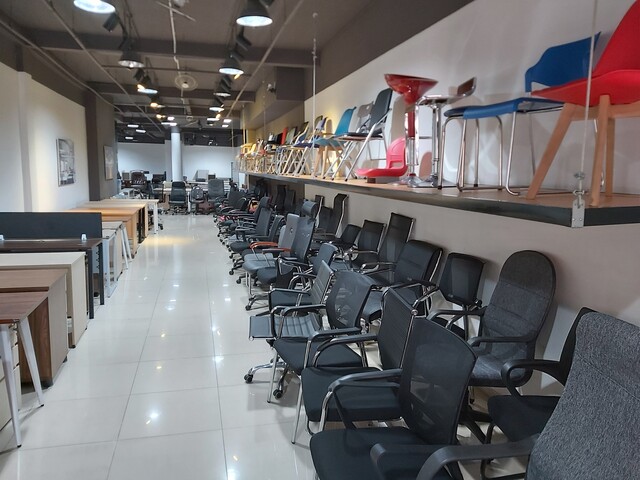 Hoa Phat Furniture operates a network of factories and showrooms spanning the nation, employing a workforce exceeding 2,000 individuals. The office furniture crafted by Hoa Phat Group consistently exemplifies top-tier quality within Vietnam.
Furniture products of Hoa Phat Furniture
Office desks
Desks and cabinets for directors
Meeting table
Computer table
Office chairs
Cabinets
Shelves
Folding chair
Dining table
Hall chairs and tables
Waiting room benches
Reception counters
Safe boxes
In addition to offering highly versatile and contemporary furniture selections, Hoa Phat Furniture also encompasses a diverse range of products, including domestic furniture, school furnishings, medical equipment, and public seating solutions, among others.
Contact information:
Address:
348A Giai Phong Street, Phương Liet Ward, Thanh Xuan District, Ha Noi City
121 Nguyen Cuu Van Street, Ward 17, Binh Thanh District, HCMC
71 Nguyen Van Cu Street, Vinh City, Nghe An Province
171 Truong Chinh, Thanh Khe District, Da Nang City
Phone: 0972 01 9889 – 0942 155 688 – 0932 317 198
Website: noithathoaphat.com.vn
Working hours: 8:00 – 18:00 (Monday to Sunday)
Home Office
Home Office is a prominent and well-established office furniture distributor located in Ho Chi Minh City. Leveraging a combination of traditional materials and innovative design approaches, Home Office consistently produces contemporary and dynamic products tailored to the workspace needs of over 20,000 clients throughout Vietnam.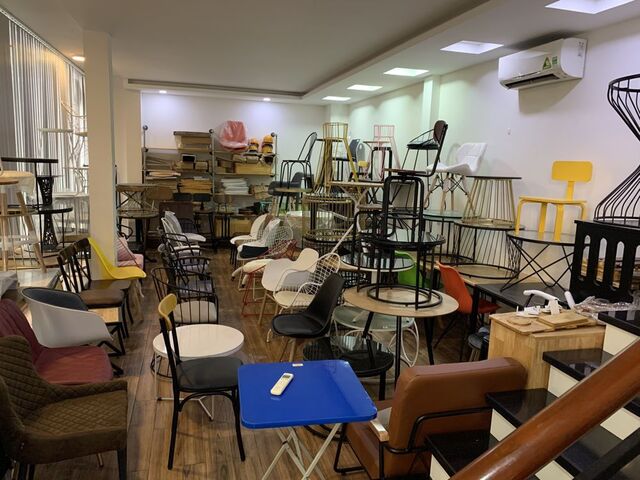 The core mission of Home Office is to ensure customer satisfaction by offering ergonomic, adaptable, intelligent, and convenient solutions that cater to a wide range of requirements.
Furniture products of Home Office
Office desks
Office chairs
Office shelves
Cabinet
Decorative shelves
Portable cabinet
Office desk accessories
Hall chairs
Public benches
L-shaped tables
Meeting tables
Iron foot accessories for office equipment
Aside from their extensive office furniture offerings, Home Office also supplies a diverse range of domestic furniture products including those for living rooms, bedrooms, bathrooms, kitchens, and more. They further extend their expertise to encompass personalized services, interior design consultations, and construction services.
Customers who make purchases at Home Office will benefit from complimentary shipping within Ho Chi Minh City.
Contact information:
Address: 206/40 Dong Den, Ward 13, Tan Binh District, HCMC, Viet Nam
Phone: 0903 005 138
Website: homeoffice.com.vn
Working hours: 8:30 – 18:30 (Monday to Saturday).
Luong Son Furniture
Luong Son Furniture stands as a well-established furniture brand in Hanoi, Vietnam. Their expertise lies in offering an array of products, including office furniture, school furniture, and domestic furniture. Through a blend of passion and innovation, Luong Son Furniture consistently delivers contemporary and upscale office furniture selections that garner customer admiration and loyalty.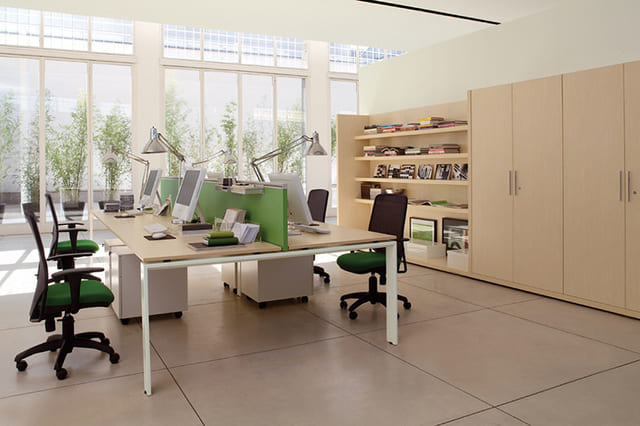 Furniture products of Luong Son Furniture
Office desk
Reception counters
Office chairs
Cabinets
Bookshelves
Decorative shelves
Tables and chairs for students
Coffee table
Sofa
Presently, Luong Son Furniture boasts an extensive distribution network across numerous major cities in the northern region of Vietnam, including Hanoi, Thai Nguyen, Ha Nam, Nghe An, and more. For purchases exceeding a value of 10 million, customers are entitled to complimentary nationwide shipping. Moreover, patrons also enjoy complimentary design consultation and installation services.
Contact information:
Address:
58C Trung Kinh Street, Trung Hoa Ward, Cau Giay District, Ha Noi, Viet Nam
Alley 1 Pham Van Bach Street, Yen Hoa Ward, Cau Giay District, Ha Noi, Viet Nam
25 Luong Ngoc Quyen, Quang Trung Ward, Thai Nguyen City, Viet Nam
2 Nguyen Huu Tien Street, Dong Van Townlet, Duy Tien District, Ha Nam Province, Viet Nam
18 Le Duan Street, Vinh City, Nghe An Province, Viet Nam
Phone: 0968 58 58 12
Website: noithatluongson.vn
Working hours: 8:30 – 21:00 everyday
Xuan Hoa
Xuan Hoa Furniture is a well-established office furniture brand in Vietnam with a rich history. As a foreign-invested enterprise, it not only supplies furniture products in the domestic market but also extends its presence to foreign markets, collaborating with major partners like IKEA, Habitat, and Sankin.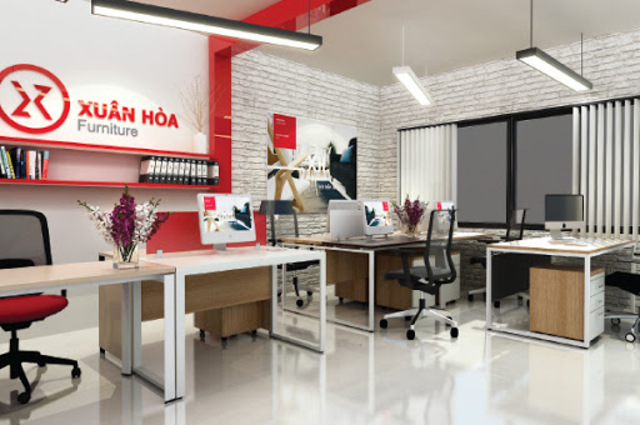 With its extensive experience and stellar reputation, Xuan Hoa's office furniture offerings are renowned for their high quality, aesthetic designs, and comprehensive features.
Furniture products of Xuan Hoa Furniture
Office desks
Office chairs
Cabinets
Iron Cabinets
Iron shelves
Office partitions
School furniture
Hall furniture
Xuan Hoa offers an extensive array of products encompassing office furniture, residential furniture, school furniture, medical furniture, public furniture, and various furniture options for automobiles, decorations, and more. The network of Xuan Hoa's agents spans across the entire nation.
Contact information:
Address:
No.7, Yen The Quarter, Dien Bien Ward, Ba Dinh District, Ha Noi City, Viet Nam
No. 5, Block 30, Xo Viet Nghe Tinh, Hoa Cuong Nam Ward, Hai Chau District, Da Nang City
232 No Trang Long Street, Ward 12, Binh Thanh District, HCMC
Phone: 024 33676688 – 028 66712468
Website: xuanhoa.net.vn
Working hours: 8:00 – 17:30 everyday
Misota
Misota is a distributor and supplier of office furniture catering to Small and Medium Enterprises (SMEs) in the Vietnamese market. Specializing in producing cost-effective solutions, Misota primarily serves interior distributors in the northern region of Vietnam. Additionally, customers have the option to directly purchase goods from Misota's stores. Operating mainly in the Hanoi market, those residing and working in the area can visit the stores to explore the desired products.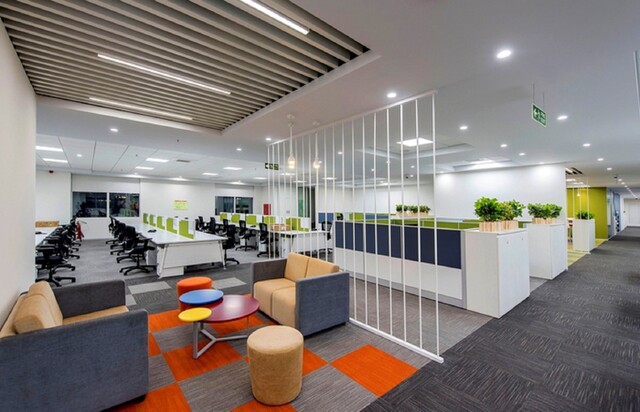 Furniture products of Misota
Office desks
Meeting tables
Reception counters
Iron leg tables
Office chairs
Waiting room benches
Chairs for coffee shops
Cabinets
Decorative shelves
Workstations
Iron cabinets
In addition to offering budget-friendly office furniture solutions, Misota also provides expert office interior design consultation services for businesses. When you choose to purchase products from Misota, you can take advantage of appealing policies related to shipping, warranties, and promotions.
Contact information:
Address: No. 22, Nhan My Street, My Dinh Ward, Ha Noi Capital
Phone: 0247 1060 333 – 093 1060 333
Website: noithatvanphongsme.com
Working hours: 8:00 – 18:00 everyday
Go Trang Tri
Go Trang Tri stands out as a prominent and highly regarded furniture retail network in the present times. This brand boasts an extensive selection of furniture items, encompassing office furniture as well.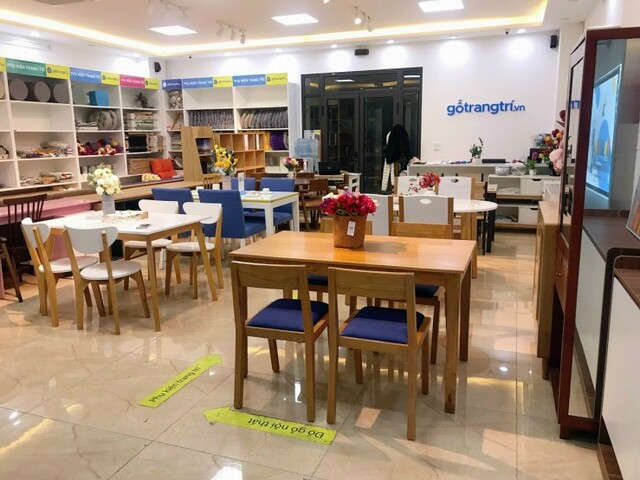 Go Trang Tri's retail outlets are strategically positioned in two major Vietnamese cities, Ho Chi Minh and Hanoi. Visiting these stores allows you to explore their offerings firsthand and select the ideal office furniture to meet your requirements.
Furniture products of Go Trang Tri
Office desks
Meeting tables
Office chairs
Offices chairs for leader positions
Meeting chairs
Looker cabinets
Cabinets
When making a purchase at Go Trang Tri in Ho Chi Minh City and Hanoi, you will benefit from complimentary shipping to the central districts of these cities. If you are located in other regions, you can avail yourself of the Cash on Delivery (COD) services. Additionally, they offer warranties for each of their products.
Contact information:
Address:
86 Nguyen Thai Son Street, Ward 3, Go Vap District, HCMC
522 Cong Hoa, Ward 13, Tan Binh District, HCMC
Website: gotrangtri.vn
Phone: 0915-800-655
Working hours: 8:00 – 22:00 everyday
Fit in
Fit In stands as a pioneering modern furniture and decor retailer in the Vietnamese and Southeast Asian markets, encompassing a comprehensive range of office furniture items. The predominant design motif of Fit In's office furniture collection is characterized by modernity and versatility.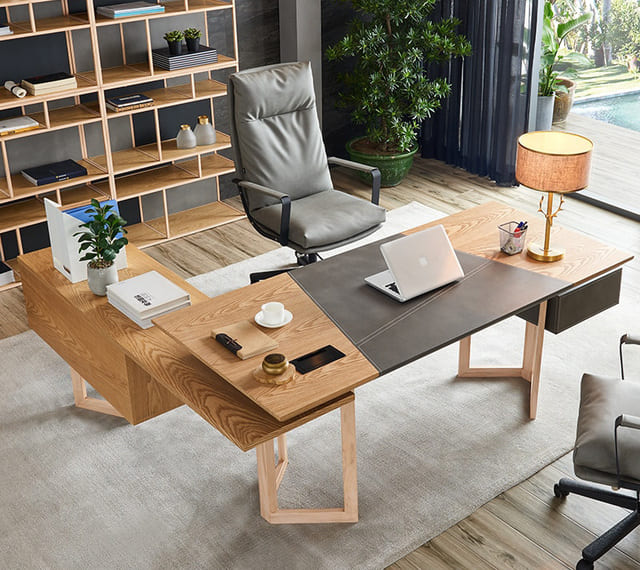 Furniture products of Fit in
Office desks
Office chairs
Bookshelves
Cabinet
Decorative shelves
When purchasing items from Fit In, customers can benefit from highly appealing promotions, including gifts and vouchers. Moreover, there are specific shipping and installation policies for each product category. Fit In operates as an online furniture shopping platform, enabling convenient remote ordering without the need to visit a physical store.
Contact information:
Address:
8th Floor, Le Meridien Building, 3C Ton Duc Thang Street, Ben Nghe Ward, District 1, HCMC
7th Floor, Rivergate Residence, 151-155 Ben Van Don Street, Ward 6, District 4, HCMC
Website: fitin.vn
Phone: 1900 3008
Working hours: 8:30 – 17:30 (Monday to Friday)
Ordering Office Furniture in Vietnam
Furaka is a prominent Vietnamese Furniture Manufacturer that specializes in crafting tailor-made office furniture solutions. Our offerings come at exceptionally competitive prices. The products we produce hold certifications from SGS, making them suitable for import into markets that demand stringent product safety standards, such as the EU, Japan, Australia, USA, and more.
Feel free to submit your inquiry to us directly at: