Currently, there are many different furniture manufacturers specializing in providing diverse furniture items. This will be very difficult for customers to choose a reputable and quality furniture supplier. Therefore, the following notes will help customers evaluate the quality and service when looking for a Vietnamese furniture manufacturer.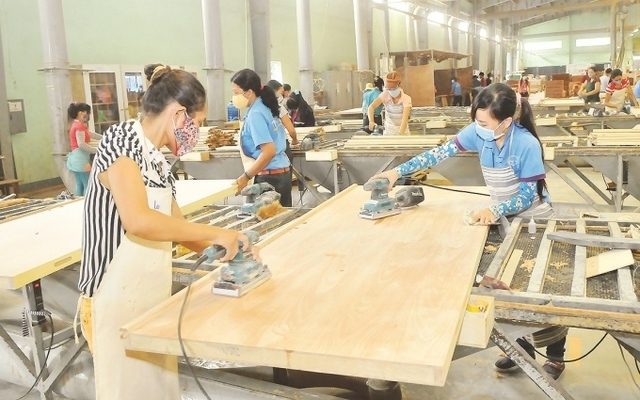 Directly visit to the woodworking factory for reference
Usually, when choosing any address to order or process products, we have to find out very carefully. Just looking through information on the internet or hearing about the reputation will not be sure enough to be able to order and buy the product.
Not only that, with the development of modern technology, many wooden factories have used edited images to exaggerate the quality of services and products, but the reality is quite the opposite. Therefore, to be able to choose quality products, customers should visit the wood factories directly to see the true image and have a more objective assessment.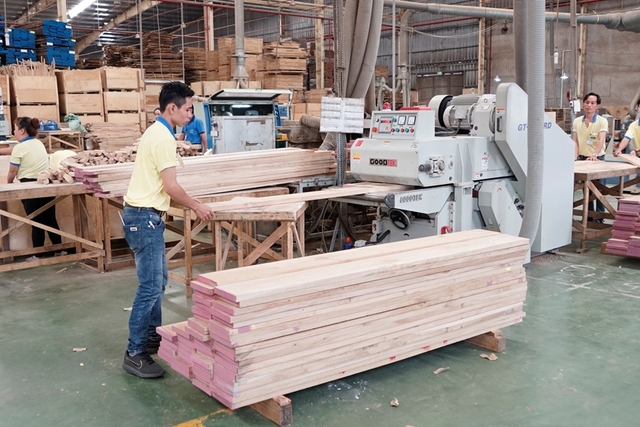 Each wood factory will leave the address and information on the forum for customers to refer to. You can make a list of reputable and favorite addresses to directly compare and contrast different wood factories. From there, make the choice to order at the factory that you feel confident and assured about the care and service.
To be able to find a reputable furniture supplier, you should evaluate how good their  customer service is, interior production materials, product properties, product prices,…
Choosing wood manufacturers who both design and manufacture furniture
Currently, there are many wooden factories and separate design teams to create products under their brand. However, there are some factories that only design interior according to the available samples, the team of carpenters and designers are not professional, have no expertise and low skills. Therefore, customers have to choose quality wood manufactures to order.
In order to be able to choose reputable furniture manufacturers, customers should prioritize Vietnamese furniture manufacturers who are both capable of professional product design and product construction with a team of highly skilled staff. This will help the product designer to have a clear understanding of his product. Not only that, they will create customer-specific designs including materials, design and process of the product.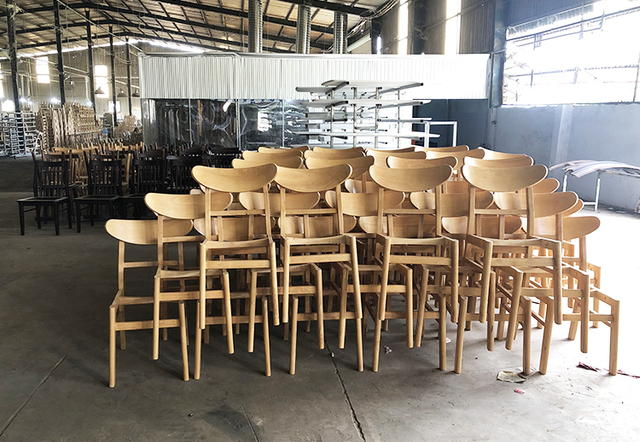 In addition, when working with reputable interior manufacturers who can combine design and production, you will not spend too much time exchanging and changing designs during production. .
Therefore, on the market today, there are many places that provide free product design policies according to customers' preferences so that they can proceed with the product design process. This will help customers to save costs when constructing products quickly and easily.
Pay attention to the quality of products provided by the factory
An extremely important factor when customers choose a good furniture supplier is the quality of the product. A quality product can help customers to use the product for a long time without having to spend a lot of continuous repair costs.
To be able to evaluate whether a product is really good and quality or not, customers need to pay attention to the wood material of the product, design style, and accessories, … to choose a good product for themselves.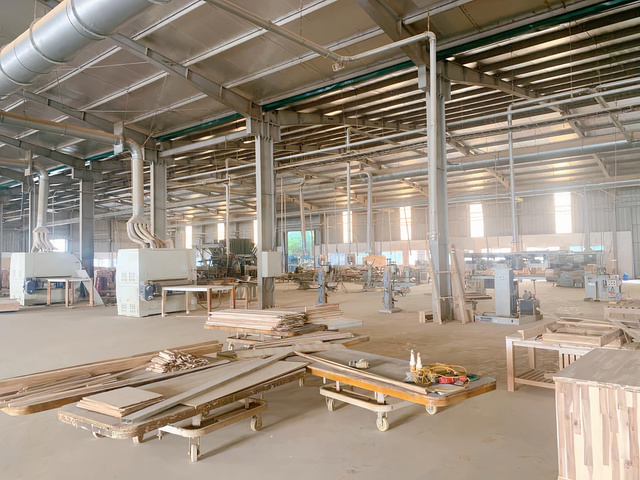 You should directly visit the furniture factory to have a clearer assessment of the product quality at this place, is it suitable for your investment? Pay attention to the factory's production capacity and the way its employees work.
Pay attention to the price of the product
What customers should pay attention to when choosing a manufacturer here is whether the prices are clearly stated and transparent. A reputable wood manufacturer will specify a specific price for each type of wood material to limit the situation that customers can not negotiate the product price when the product is completed.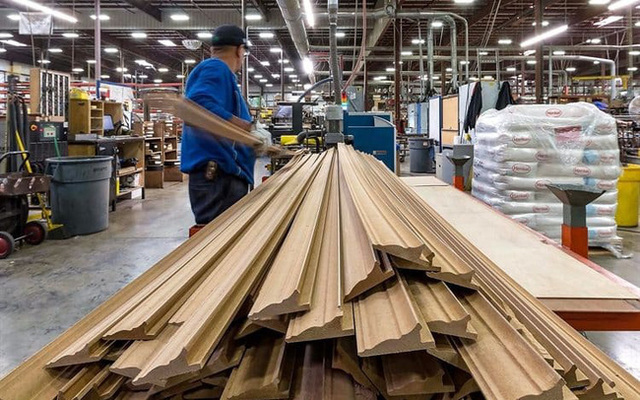 This you need to talk directly with the manufacturer to consider the entire price from the production process to the post-construction costs.
Review the policies in the contract
When choosing a reputable furniture manufacturer, customers should pay attention to the policies in the contract between the two parties when negotiating. In a contract, it must clearly state such lists as the choice of production materials, the design of the product, the size of the product, the completion time, the warranty, the price,… clearly and transparently before proceeding.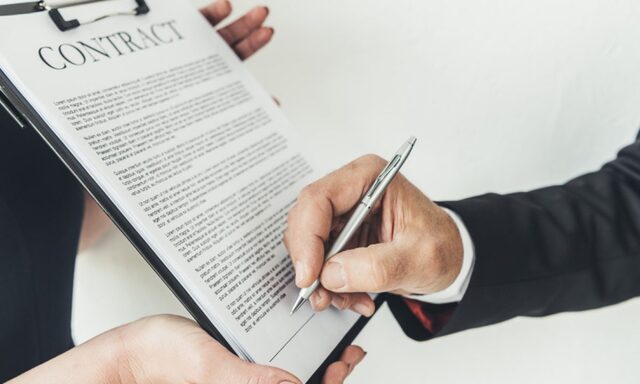 Furaka – Vietnam Furniture Manufacturer is trusted by many people
The prestigious and quality Furaka Vietnamese furniture manufacturer is one of the businesses providing quality furniture products that are trusted by many people. This place specializes in providing meticulously processed wooden furniture, luxurious and elegant style with many designs for many different living spaces.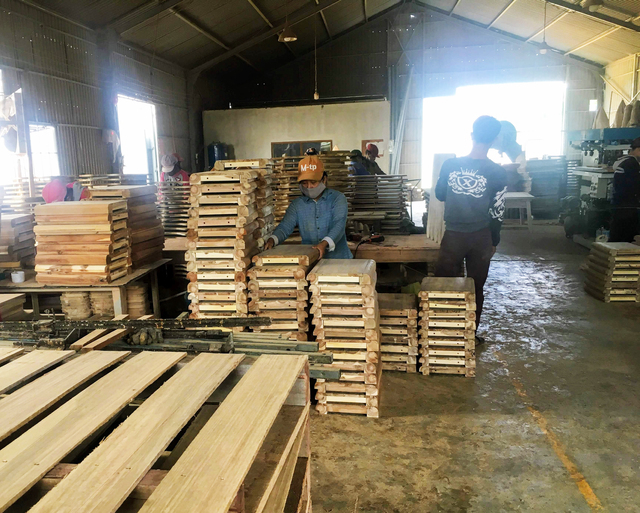 When ordering products made in Furaka, you will enjoy the following privileges:
Professional and highly skilled staff
There are skilled and professional workers who have many years of experience in the production of furniture for consumers. The products here are designed by craftsmen with superior quality, sturdy and durable products but still ensure very high aesthetics.
Diverse product designs.
Furaka offers various furniture items with unique colors and designs made from superior natural wood. Thanks to that, when customers come here, you will have more options to design your family's living space and beautify your place.
Good warranty policy
The supplier has a long-term warranty policy and extremely quality and dedicated product repair for any customer who owns furniture here. Therefore, customers can be assured to experience the product at any time. If there is any damage and technical problems, the technical team will repair it completely free of charge and take care of your product in the best way.
Factory with modern equipment
Furaka, Vietnamese furniture manufacturer,  is one of the businesses which invest a huge amount of money in equipment and machinery to produce extremely modern and quality products. This has resulted in most products being treated with extreme care and designed with absolute precision and durability.
In conclusion
Above are some small notes so that customers can choose a quality and safe Vietnamese furniture manufacturer. Hopefully, through this article, customers will have useful information to choose quality products. You can refer to the Furaka furniture page if you want to find a reputable furniture manufacturer.
Readmore:
The development and growth of the furniture manufacturing industry in Vietnam
Furaka Furniture: Specializing in the production of outdoor furniture