The lumber industry has always been one of the largest export sectors in Vietnam. In addition, the growth rates of this industry usually experience a significant increase. Therefore, in recent years, manufacturers and suppliers always re-invest in machinery and technology to meet the market's demand. Furniture products made in Vietnam – especially wooden furniture, are gaining more and more popularity in every corner of the world.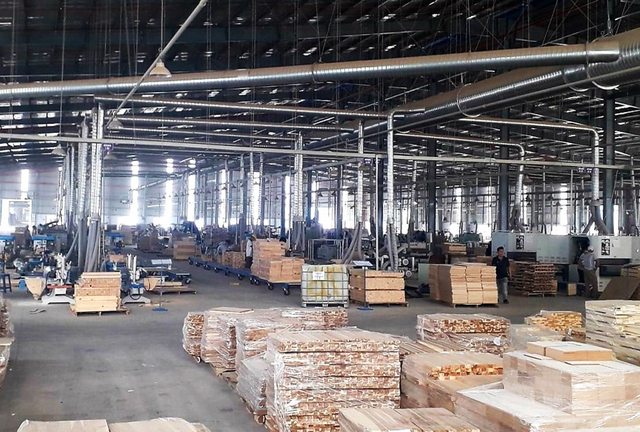 Today, Furaka will guide you "how to import furniture from Vietnam".
Is it advisable to buy furniture made in Vietnam directly from suppliers?
Currently, there are many small and medium enterprises or FBA businesses looking to buy furniture products manufactured in Vietnam. The reasons for them to choose the suppliers which can provide available furniture rather than manufacturers are:
Products are already in stock and can be shipped anytime, so they can complete transactions quickly.
They are not required to make a large order. (lower MOQ)
They can save a lot of travel time to check, visit and negotiate on price and quality.
However, in addition to the advantages mentioned above, the direct purchase of furniture made in Vietnam from wholesalers has many drawbacks:
These are all pre-designed products, so you cannot call for a change easily. It means it is hard for you to choose products which represent for the features of your own brand. 
It is highly easy to be competitive by competitors.
It is difficult to acquire some safety certificates and reports to enter high-demand markets such as the US, EU, Japan …
Failure to ensure current compliance on fire and explosion prevention and prevention of toxic chemicals (especially wooden furniture products)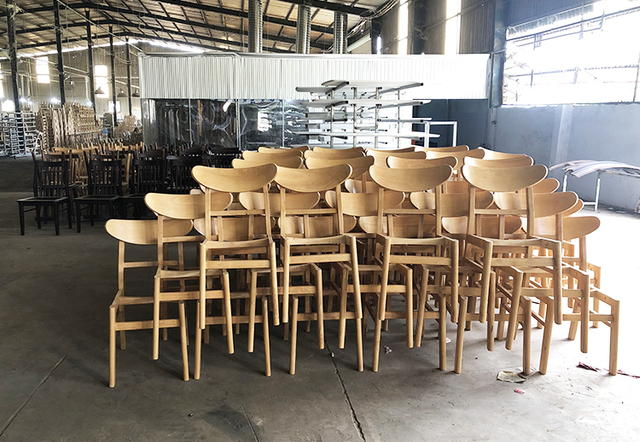 Furaka is a medium-sized, wooden furniture manufacturer that can help businesses overcome the aforementioned limitations.
We have a fairly low MOQ. Only 20 products / 1 production order.
We can provide reports on fire and explosion and chemical safety.
Our outdoor furniture is manufactured from solid acacia solid wood for long-term outdoor use.
We use high quality paint to ensure the best resistance to sunlight and rain
Receive interior design according to customers' requirements and individual designs.
The production cost for samples is 100% free  even though you do not formally place any order.
OEM with best price
Some notes when choosing furniture manufacturers in Vietnam
In order for you not to be confused in choosing a furniture manufacturer in Vietnam, Furaka will introduce to you some issues that need to pay more attention.
Main production items
The furniture industry is a very large industry, with many different types of products – different fields. That is why it is very rare for companies with giant scale to produce all of the furniture products. Businesses often focus on a certain field, building their own strengths to compete and survive in the market. In Vietnam, furniture manufacturers often focus on the following popular areas:
Furniture from natural wood or industrial wood
The living room's furniture
Outdoor wooden furniture
Furniture for garden
Bedroom furniture
Toilet furniture
Furniture for restaurants and hotels
Metal furniture
Handicraft furniture items
Luxury furniture
Sofa
Children's furniture products
Furniture from plastic
Chair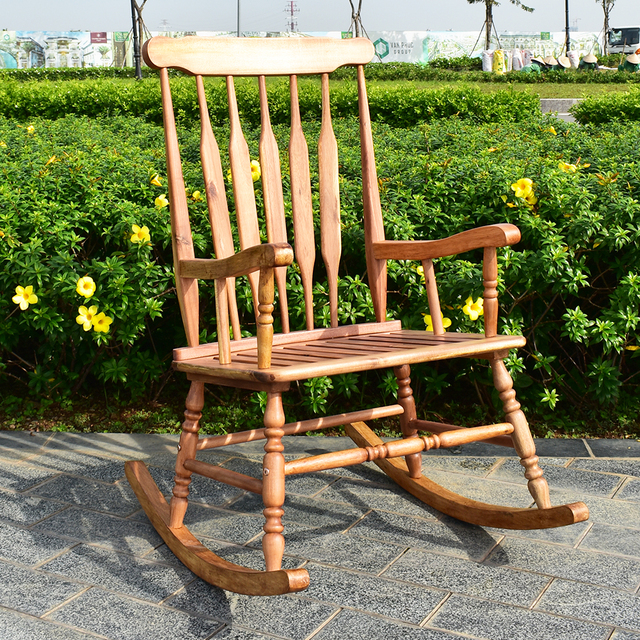 You should find a furniture manufacturer in Vietnam that has its own strengths in accordance with your product requirements. They will have a very professional, experienced workflow and will have no problems approaching a new product.
Size of Vietnamese furniture manufacturer
In order to import furniture made in Vietnam, you need to pay attention to a lot of issues. Considering the size of the supplier or the manufacturer in Vietnam is something that you must pay attention to. If you choose too small furniture manufacturers, you will be very likely to encounter commercial companies. They only order furniture products from other manufacturers, not directly manufacturing.
An interior manufacturer must have a registered capital of more than 1 billion VND. To know this, you can check directly on the manufacturer's business license.
Your partner's production capacity is also one of the issues that you need to pay attention to.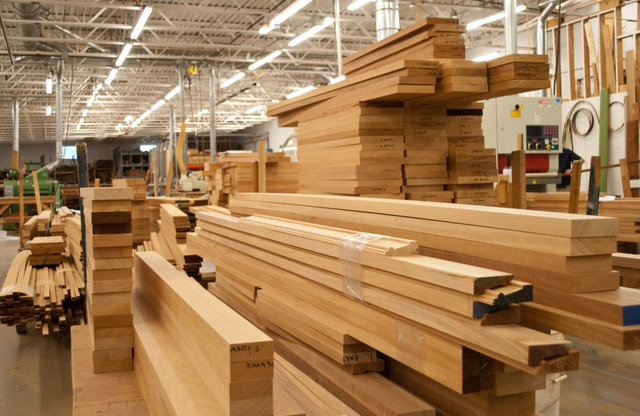 In addition, you need to check the size of the factory, an interior manufacturing company must have an area of over 1000 m2. And of course, you should visit the showroom showcasing their products. This will help you to understand and feel more secure about your partner.
Product safety regulations
When ordering furniture made in Vietnam, ask the manufacturer for product safety reports  in order to be able to import into markets such as the EU, the US or Japan, Australia … Products need to pass safety regulations such as chemicals and heavy metals, fire safety, and quality, safe for children.
Regulations on chemicals and chemical use
In order to pass customs inspections in difficult markets, your products must comply with applicable chemical regulations, safe use of chemicals and restrictions on chemicals. One example is REACH of the European Union.
Most furniture products made in Vietnam do not pay too much attention to these regulations. That is why when placing an order, you should ask the manufacturer for pre-shipment reports.
Regulations on fire safety
In addition to regulations on the use of chemicals, fire safety is also an issue that you need to pay attention to. Especially when choosing to buy furniture items such as beds, chairs, leather furniture items or other typical products.
Typically, the fire safety regulations for furniture products such as the CPSC of the USA or California Technical Bulletin 117 of California state.
Regulations on product quality
Furniture manufacturers in Vietnam are all targeting developed markets. There are many products sold on major platforms such as IKEA, Amazon, Wayfair, Walmart, Carrefour,etc. That is why manufacturers here have extremely professional production and quality control processes.
However, to be sure, you can ask manufacturers to provide quality reports of their products.
When cooperating with Furaka to manufacture furniture, you are provided with fire safety reports, chemical inspection reports as well as product quality reports. The quality or safety reports of these products are checked by SGS SA. Therefore, customers can feel secure.
Minimum order quantity (MOQ)
Every furniture manufacturer in Vietnam specifies a minimum number of products per order. The MOQ for each area in the furniture industry is extremely different. And of course, depending on the size, each business also has a different MOQ.
In the furniture manufacturing industry in Vietnam, there are two main types of MOQ, they include:
MOQ is based on quantity of product units (for example, 1000 products)
MOQ is based on quantity x container volume (example: three 20" FCL containers)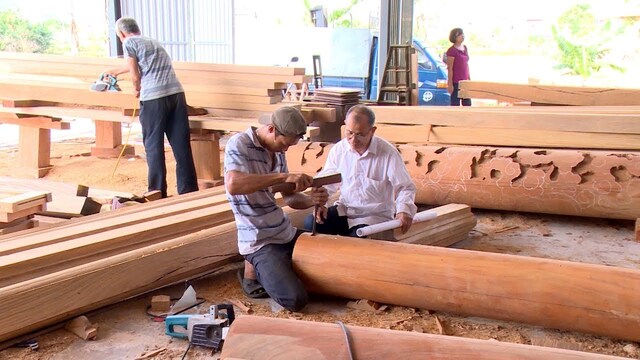 Normally, when ordering furniture made in Vietnam, large-scale factories often have quite a large MOQ. If you only place orders with small quantities, under 100 products, you should look for small and medium manufacturers.
You should negotiate to go to a long-term partnership with the manufacturers.
How to look for a furniture supplier in Vietnam
Now, Furaka will introduce to you some ways to look for and order furniture made in Vietnam.
Search for a manufacturer at Alibaba
Alibaba.com is still the platform for the world's largest B2B furniture suppliers and manufacturers. Here you will find hundreds of furniture manufacturers, suppliers and companies in Vietnam.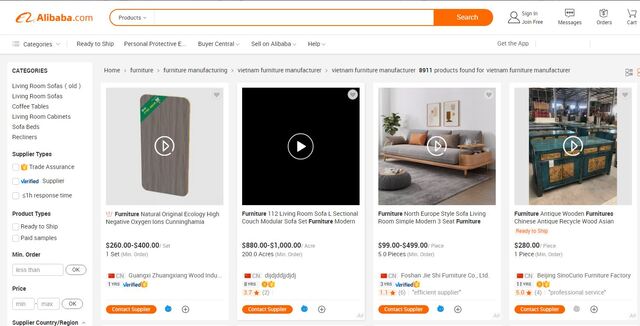 On this website, you can learn about them meticulously. You can find some of their important information such as registered business capital, key products, quality certificates, and corporate profiles …
This is a pretty good and completely free search channel that you can choose from.
Furniture fairs – exhibitions in Vietnam
For a better and more direct approach to furniture manufacturers in Vietnam, visit furniture fairs.
It is easy for foreign customers to apply for a visa to travel to Vietnam and visit the new groundbreaking design furniture and approach representatives of furniture manufacturing companies.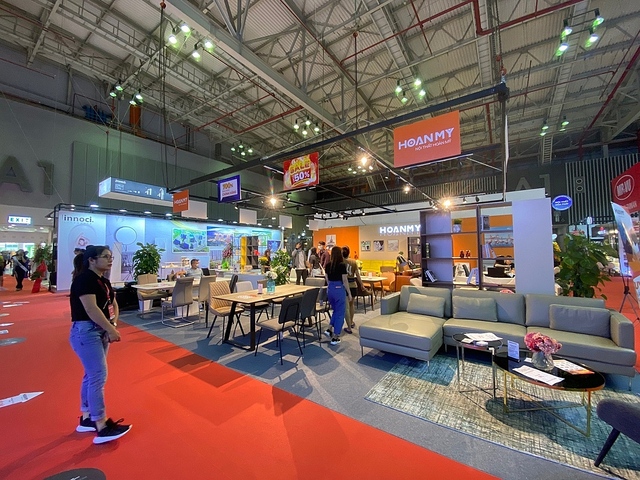 Currently, you can participate in large and prestigious furniture exhibitions for businesses in Vietnam such as:
VietBuild
Vifa Expo
Vifa Gu
Vifa Home
Vietnamwood & furnitec
Readmore: 5 Best Vietnam Furniture show Of 2021 To Find The Manufacturer
Through the brokers
Finding furniture products manufactured in Vietnam through brokers is the best choice for you today. However, this approach is expensive and is not suitable for small businesses (FBA).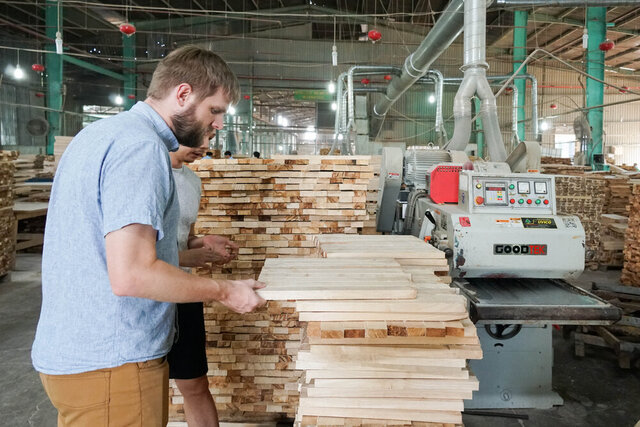 Brokers always have a large database of producers in Vietnam. With their work experience and available partnerships, they will help customers find a suitable manufacturer for their needs.
You can find manufacturers through reputable brokers such as:
Cosmo Sourcing
Chinaimportal
Process of ordering wood furniture production in Vietnam
Here, we will introduce to you the process to be able to order production of furniture products in Vietnam.
Step 1: Provide the design to the manufacturer
In Vietnam, you can completely order according to the popular designs of the business or your own design. You need to provide the manufacturer with the following necessary information for easy communication:
Detailed product design drawings
Material requirements.
Quality requirements
The unique characteristics of the product
However, the large furniture manufacturers in Vietnam all have fairly high MOQ requirements for custom made orders. Therefore, if you want to order in small quantities, you should choose the designs available from the supplier or choose the manufacturer with a moderate scale.
Currently, Furaka is a company that accepts custom production (custom design is provided by customers) with small MOQ of only 20 items.
Step 2: Taking a factory tour directly
In order to better understand your partner and feel secure in the production process, you should go directly to Vietnam and visit the factory to get more information and build a long-term partnership.
Usually, furniture manufacturers in Vietnam often have showrooms to show their products or representative offices in two big cities, Ho Chi Minh and Hanoi.
You can easily enter and apply for a visa for a long time in Vietnam because the Vietnamese government always encourages the visit of investors as well as tourists.
Step 3: Discuss the product quality
Currently, Vietnam ranks 5th in the world in export value of furniture (10.8 billion USD). Furniture products made in Vietnam are exported through markets that have strict regulations on fire and explosion standards as well as chemical regulations such as EU, US, Japan … That's why businesses here also gradually improve their quality control process and understand these regulations.
To be assured of the quality – safety of the product, you should check the manufacturer's existing test reports. Manufacturers should be asked to prepare these reports in advance and check them directly upon arrival at the factory.
Step 4: Negotiate the price and terms
When the blueprints are sent to the manufacturer, make sure you have received a preliminary quote for the product as well. When you have finished visiting the factory and are satisfied with the requirements set out, you can negotiate the price that you want.
Vietnam is a country with a relatively low cost of furniture production compared others in the world, but it is not too much lower than the general level of other countries in the region. That is why you should request a reasonable discount, usually from 5 to 15%, it is acceptable.
However, strict requirements should be made on the raw materials to avoid manufacturers using inexpensive low-quality materials.
Step 5: Sample production
Normally, if you buy furniture products that are available, you can consult directly at the manufacturer's showroom. If you order with custom designs, the manufacturers will produce samples for your reference and approval before going into mass production.
Customers need to provide detailed drawings, complete specifications, material requirements so that manufacturers can best understand their demand.
After completing the sample, the customer needs to ask the manufacturer to confirm:
Product design drawings.
The materials used (attached to the invoice).
Types of paints and coatings used.
Reports on product safety.
Currently, Furaka is a furniture manufacturer in Vietnam providing free customized samples from customers who intend to order. (The products will be sent directly to the customer's address so that they can refer to before deciding to order).
Step 6: Negotiate the order terms
Customers need to negotiate and agree on the order terms with the manufacturer, which will generally include the following key terms:
Payment method (In Vietnam, manufacturers accept many forms of payment, typically LC and TT)
Product quality terms
Requirements for packaging and packing
Production time
Terms of shipping
Late delivery obligations
Bank account information
Step 7: Quality inspection before receiving products
When negotiating the terms of the contract, the customers have bound the terms of product quality. However, to avoid unnecessary inconveniences, you should check it before it is put into the container.
If the production time of the shipment is suitable for your time budget, you can stay in Vietnam and check the quality of the product yourself. Otherwise, you can also use quality control services in Vietnam. You should give clear information about product requirements and notes of the products to them such as:
Overview of product appearance (scratched, cracked, warped)
Check if the products are in accordance with the design.
Size
Inspection of fire safety as well as chemicals
Packaging and Packing
Place custom furniture orders from Vietnam with Furaka (Furniture from Vietnam)

Furaka is a mid-range furniture manufacturer in Vietnam. We have factories covering more than 1000 square meters, with a production capacity of more than 1000 products per month. Although being a small and medium manufacturer, Furaka also has its own competitive strengths, specifically including:
Receive manufacturing interior furniture orders with only from 20 products (OEM 20PCS MIN ORDER)
Free samples can be produced and shipped to cooperative clients.
There is a team of skilled workers and high meticulousness.
Have experience in cooperation in the production of wood products for education field with high requirements on safety.
Affordable and extremely competitive prices in the market
The factory is located in Khanh Hoa province – Vietnam, close to the natural source of acacia wood which is extremely suitable for outdoor furniture production.