The luxury furniture always have an elegant style in a simple way, but make your family's place more outstanding than ever. For large hotels, villa buildings or lavishly designed areas, luxury interior is an option that is especially favored by the upper class.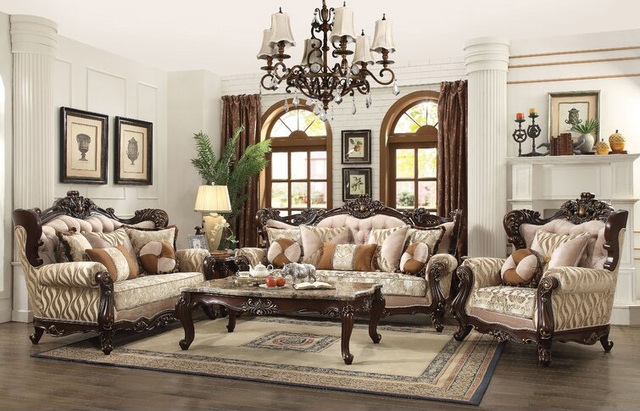 However,  many places now only import luxury furniture from foreign countries, especially European areas. Therefore, many people wonder if Vietnam can have enough capacity to manufacture these products? To answer that, let's find out through the content below.
What is Luxury Furniture?
Luxury Furniture is one of the classic style furniture products with outstanding decoration. This creates a harmony that is both classic and modern. In the luxury interior design style, the manufacturer emphasizes that the design materials must be carefully selected from the highest quality materials on the market.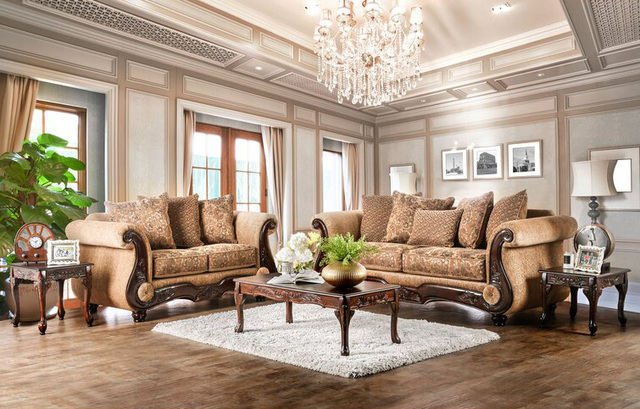 Luxury interior items not only flaunt the flashy and luxurious looks of those who wish to show their caste, it also shows the core values of each product.
Features of Luxury style designs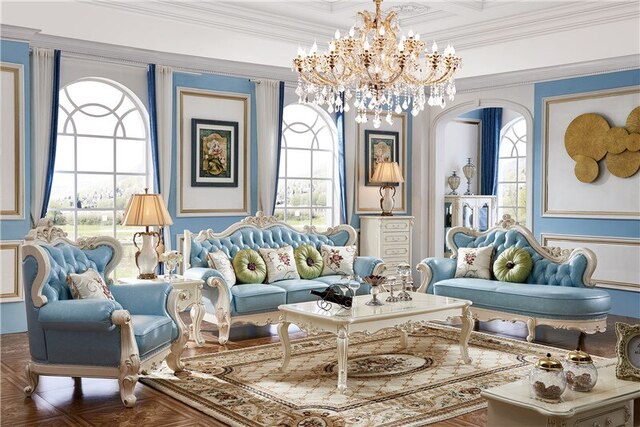 Personal imprint of each design
What makes luxury furniture items different from regular furniture items is the unique and limited design style. Right from the moment the designers started to implement the products, they have always listened to the wishes and preferences of each customer to create the unique designs according to their own style of their apartment.
The ideas after being sketched will be expressed in detail. The wishes and creativity of the customer will be considered to create the complete product. As a result, the elite are very fond of this style because the amount of money spent to design separate interior items will be very expensive. It not only brings high caste to the owner but also highlights the personality of the owner.
The art of color mixing
In addition to the unique design styles, customers are also very interested in the colors decorated in the product. These colors will make the customers' living place become unique, beautiful and captivating.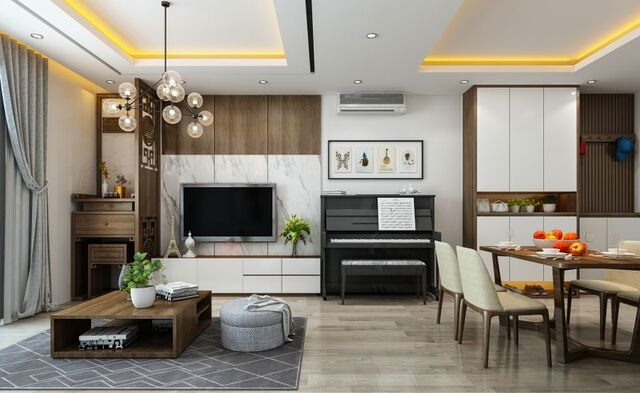 When customers are passionate about luxury interior styles, they will be very careful to choose their favorite products from many different aesthetic perspectives. This creates an extremely harmonious and comprehensive space design, bringing a different level of caste when looking at it.
Most luxury furniture products focus on warm and deep tones. This is explained because designs using these colors will exude the most luxury, showing the caste of the owner. This design is a unique combination of classic and modern styles.
Materials for luxury interior design
When hearing the term luxury furniture, everyone will probably think of this luxury made only by high-class and expensive materials. Indeed this is true, the materials that make up real furniture are so rare and expensive that only the upper class can afford them.
Luxury-style interiors often use gold-plated metals, high-grade woods, marble or composite materials, etc. With such high-class and luxurious materials, the design process to create products is extremely meticulous, creating a classy and trendy space.
Luxury style
When customers are interested in luxury style, most people will be surprised by the highly detailed, methodical and extremely expensive interior materials, which are high-class and only available in limited quantities.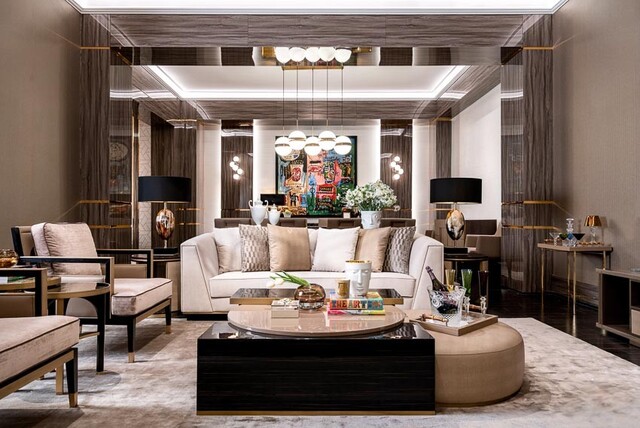 Therefore, when stepping into a luxury-style building, many people will be overwhelmed by the exquisite beauty made from unique luxury materials on the market. In addition, these products can only be seen in ten-of-billion apartments  of the upper class.
Sophistication in every detail
When visiting luxury interior spaces, customers will be surprised that each item is designed with high precision and meticulous attention to the smallest detail. In particular, the patterns and decorative motifs are designed perfectly. Therefore, these products decorate and make an impression on living spaces, providing the best experience for occupants.
Luxury interior style in each space
Living room
The living room is the common living space and the first place that the guests will notice first. Therefore, the design of luxury furniture in this room is given special attention.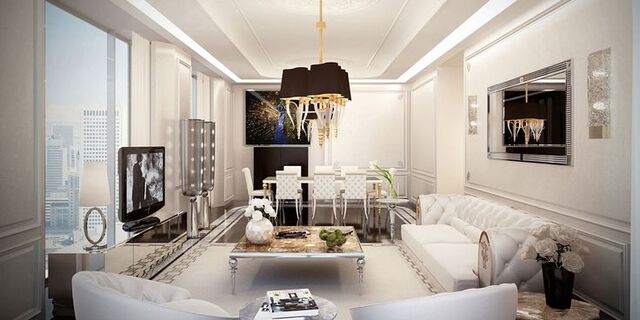 The design style of luxury furniture in the living room will create a neat, sophisticated, and elegant look for each position of this room.
Bedroom
The bedroom is a place where occupants can relax and rest after a tiring day of work. Therefore, the furniture ranging from the bed, wardrobe, dressing table to wardrobe must be arranged in a beautiful and pleasant way to create a luxurious and convenient resting place.
Kitchen
The interior design in the kitchen will bring the warm and gentle atmosphere, reminding the figure of the women in the family. It is important that the kitchen space must be spacious, airy and clean so that the homeowner can comfortably clean and cook for their family members.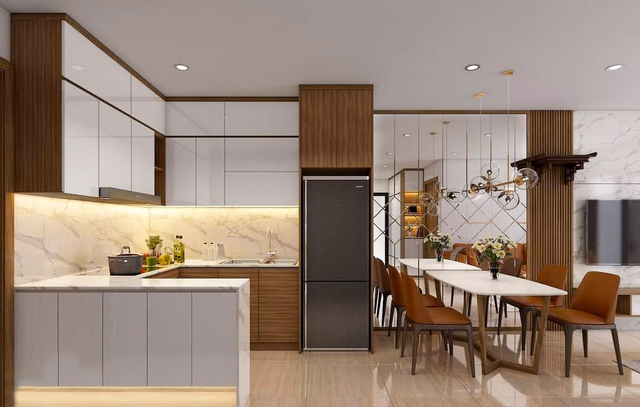 Is Vietnam capable of manufacturing luxury furniture?
On the market in Vietnam, there are also many establishments dealing in luxury furniture products that are no different from those exported abroad. Currently, luxury furniture products made in Vietnam have been present in many different spaces and locations such as restaurants, hotels, interior decoration services, … and are evaluated very high in product quality.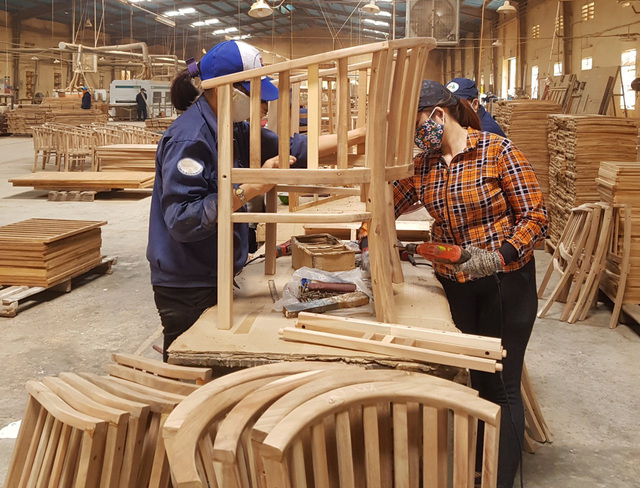 Moreover, the number of furniture manufacturers in Vietnam exporting products to foreign countries has increased significantly each year. Therefore, Vietnam will manufacture great luxury furniture products no less than other countries around the world.
In conclusion
The above article has fully summarized the content related to the decoration style of luxury furniture for the upper class. Hopefully, after this article, users will have an objective view of whether Vietnam can produce high-end products like this. You can make your own opinions and choices. Hope you can find ideas to build a comfortable and fun living space with your family.
Readmore: Furaka Furniture: Specializing in the production of outdoor furniture