Luxury furniture exudes elegance through simplicity, enhancing your living space. It's a favored choice for upscale establishments like hotels, villas, and lavish interiors. Despite the prevalence of importing such furniture, particularly from Europe, the question arises: Does Vietnam possess the capability to domestically manufacture these high-end products? This inquiry will be addressed in the following discussion.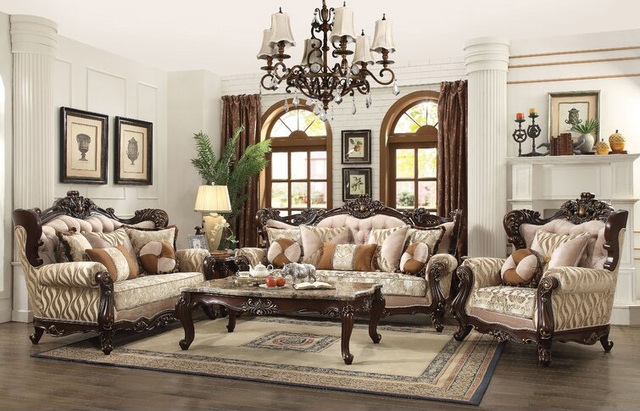 Defining Luxury Furniture
Luxury furniture represents a classic style with exceptional embellishments, achieving a blend of classic and contemporary aesthetics. Within this interior design approach, manufacturers prioritize meticulous selection of the finest materials available in the market. Beyond the opulent appearance often associated with showcasing social status, luxury interior pieces also encapsulate the intrinsic essence of each product.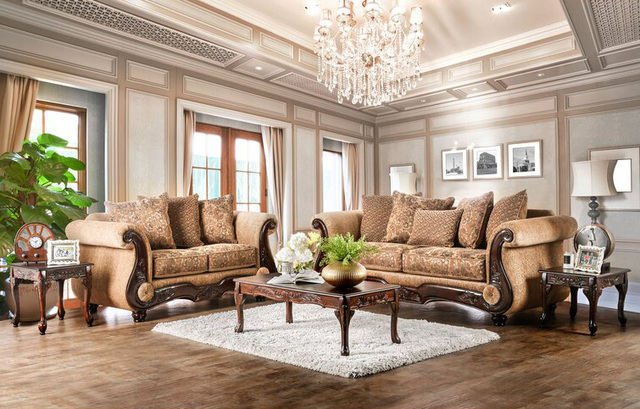 Characteristics of Luxury Style Designs
Luxury style designs blend elegance and opulence, enhancing living spaces. Meticulously crafted, they feature premium materials like sumptuous fabrics, fine woods, and metals. Superior craftsmanship shines through intricate details and seamless joinery. Timelessness is key, drawing from classic aesthetics to transcend trends. Customization options allow personalization.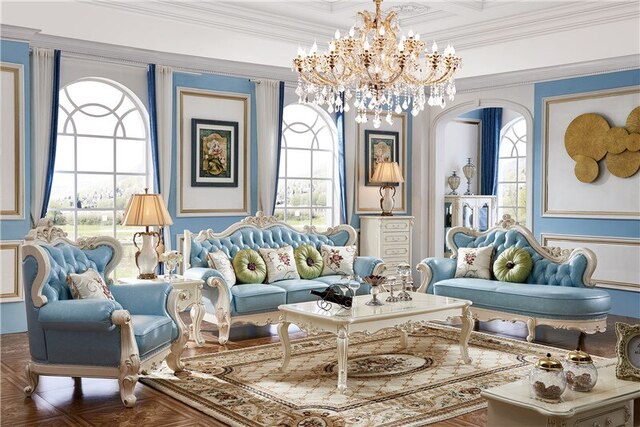 Limited production runs and integrated technology add exclusivity and modern convenience without compromising classic charm. Harmonious integration and balanced aesthetics and functionality define luxury interiors, capturing understated glamour and refined opulence. A preferred choice for discerning clients.
Distinctive Personalization in Every Design
What sets luxury furniture apart from conventional pieces is its exclusive and limited design approach. From the outset of the design process, our experts attentively heed each customer's desires and preferences, fashioning distinctive designs tailored to their apartment's individual character.
Concepts, once sketched, evolve into intricate details. Customer input and creativity guide the creation of the final product. Consequently, this style resonates with the affluent, as the investment in custom interior items is substantial. Beyond elevating the owner's status, it showcases their distinctive personality.
The Art of Harmonious Color Blending
Beyond the distinctive design, clients hold a keen interest in the color palette adorning the products. These hues impart a sense of uniqueness, beauty, and allure to their living spaces.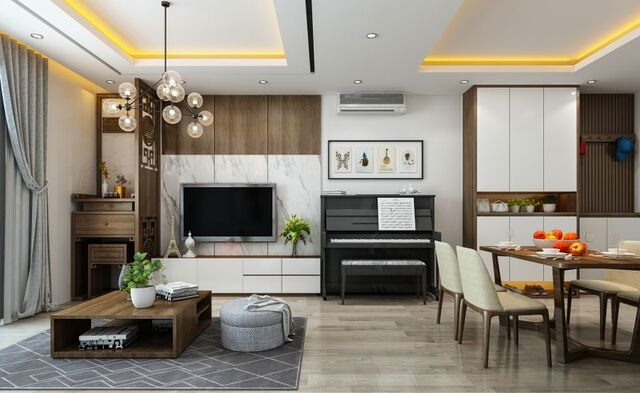 For enthusiasts of luxury interior aesthetics, selecting pieces is a meticulous process, driven by various aesthetic perspectives. This culminates in a harmonious and all-encompassing spatial arrangement that exudes elevated elegance.
Luxury furniture predominantly embraces warm and deep tones. This choice is rooted in the fact that such color schemes emanate opulence, reflecting the owner's status. This design ethos seamlessly melds classic and modern influences into a singular, captivating style.
Luxury Interior Design Materials
The realm of luxury furniture invokes images of opulence crafted from exclusive, premium materials. This association holds true; the components composing authentic luxury furniture are of such rarity and value that they are within the reach of only the elite.
In luxury-style interiors, materials like gold-plated metals, top-tier woods, marble, and composite materials take center stage. Crafting products from such refined and lavish materials demands an exceptionally meticulous design process, yielding spaces that radiate sophistication and contemporary elegance.
Luxurious Interior Design
For those drawn to luxurious interior design, they will likely be taken aback by the intricate, systematic, and notably costly utilization of premium interior materials, renowned for their exclusivity and limited availability.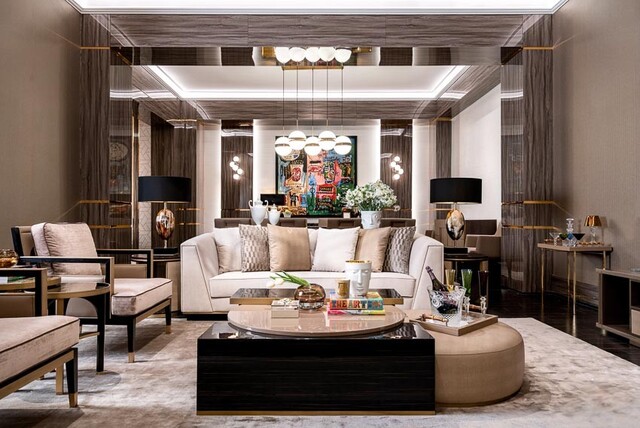 Consequently, upon entering a luxury-style abode, many are awestruck by the exquisite allure crafted from these unparalleled luxury materials. These distinctive products are often only found in the opulent residences of the upper echelons of society.
Exquisite Attention to Detail
In luxury interior settings, customers are often amazed by the meticulous attention to detail evident in every piece. Intricate patterns and decorative motifs are flawlessly designed, creating impressive and impactful decor that enhances the living environment and provides an unparalleled experience for occupants.
Luxurious Interior Styles in Various Spaces
Living room
The living room serves as a shared space and often forms the first impression for guests. This underscores the importance of meticulously designing luxury furniture for this area. The luxury furniture design in the living room aims to convey a sense of order, sophistication, and elegance, accentuating every corner of the space.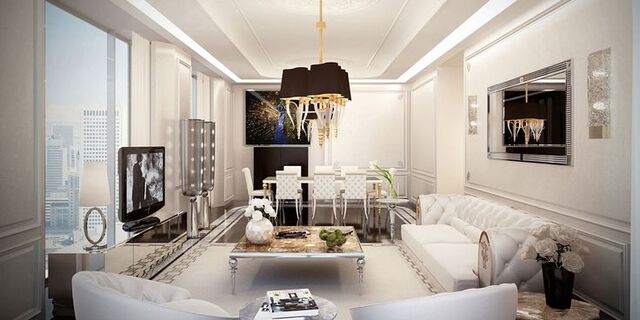 Bedroom
The bedroom functions as a sanctuary for relaxation after a busy day. Consequently, each piece of furniture, including the bed, wardrobe, vanity, and nightstand, needs to be positioned thoughtfully to establish a comfortable and opulent resting environment.
Kitchen
The kitchen's interior design imbues a warm and inviting atmosphere, evoking a sense of familial nostalgia. The layout prioritizes spaciousness, ensuring a well-ventilated and tidy environment where homeowners can prepare meals and attend to their family's needs with ease and comfort.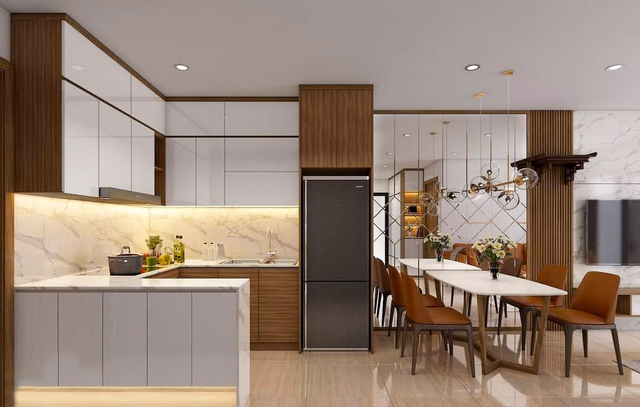 Can Vietnam Produce High-End Furniture?
Within the Vietnamese market, numerous enterprises are engaged in producing luxury furniture that matches the quality of overseas exports. Presently, domestically crafted luxury furniture is finding its place in various settings like restaurants, hotels, and interior design services, earning commendation for its superior quality.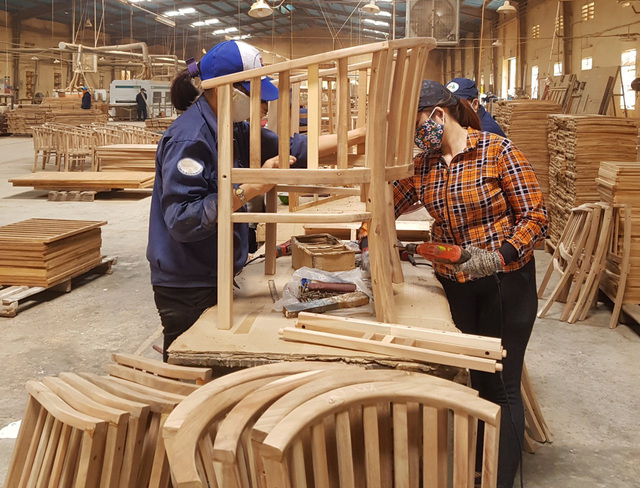 Additionally, the rising count of Vietnamese furniture manufacturers exporting goods abroad showcases a substantial annual growth. This trend underscores Vietnam's capability to produce exceptional luxury furniture, rivaling global counterparts.
In conclusion
The preceding article comprehensively covers the topic of luxury furniture design tailored for the affluent. This reading aims to provide readers with an informed perspective on Vietnam's capacity to manufacture such upscale products. Readers are encouraged to form their own assessments and preferences. We trust that you gather inspiration for cultivating a cozy and enjoyable living environment alongside your loved ones.
Readmore: Furaka Furniture: Specializing in the production of outdoor furniture